Welcome to the official Website & Blog of Jeff Waters, a PGA Master Golf Professional and the President/CEO of Rocky Mountain Golf Enterprises. On this site you will be able to:
Answer your rules questions.

Improve your golf swing with timely tips and information on our golf schools.

Enter contests to win golf equipment.

Listen to streaming audio anywhere, anytime from "Talking Golf with the Golf Guy"

 

Contact us if you have a question or comment on anything in the world of golf.

Download our sponsor's websites.

Listen to podcasts of current golf news including the major tournaments on the PGA"s schedule.

And join in the conversation on golf related topics of interests.
Latest From The Golf Guy
Is Tiger Woods the Greatest Golfer of all Time?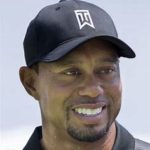 Is Tiger Woods the Greatest Golfer of all Time? That's the question as Tiger Woods returns center stage to the PGA Tour after a two-year absence from full-time competition. It matters not a whit if you follow golf or could care less about chasing a little white ball around an oversized park. Whether you're a […]